Worm Egg Counts and Worming
Historically drug manufacturers have encouraged the routine use of wormers every 8 -12 weeks however this blanket approach results in wormers being administered to those horse who do not have a worm burden and leads to wormers becoming ineffective. Typically only 1 in 5 horses will need assistance with managing their worm burden and therefore worming is often not necessary.
Faecal worm egg counts (FWEC) are a diagnostic process of preparing a small amount of faeces which can then be examined under the microscope. The number of worm eggs in a sample gives an indication of the number of adult worms present in the gut. Using this information and taking into account other factors such a horses previous worming history and their current management an informed decision can then be made about the about the need to worm and the most appropriate active ingredient to use.
Beginning in the spring we will be asking our clients to carry out 3-4 FWEC over the spring/summer/autumn months until the first frost in the autumn. These should be done at 8-12 weekly intervals. Keeping a record of the FWEC results will allow us to closely monitor your horse's worm burden over the year. If the results of these FWEC have remained low and the horse is healthy and well managed then we will NOT ADVISE WORMING heading into the winter months.
The cost of a worm egg count is £7.00 inc. VAT or £6.50 inc. VAT when 10 or more horses are tested at once. Samples can be dropped into the clinic for testing or passed to a vet whilst out on their calls Monday- Thursday. We try and avoid taking samples on a Friday as once collected the samples should only be stored for 48 hours meaning that if we are not able to carry out the counts on the day then we may get an inaccurate result. If you would like to deliver samples on a Friday please contact the office before to make sure they will get looked at before the weekend. When submitting a sample please ensure it is as fresh as possible and take small pinches from several faecal balls to the equivalent of 1 faecal ball.
A faecal worm egg count cannot detect all types of parasite that may be living in your horses gut. Additional testing is required to detect the prescence of encysted Redworm, Pinworm and Tapeworm. We advise either a saliva test or a blood test for Tape worm over the winter months.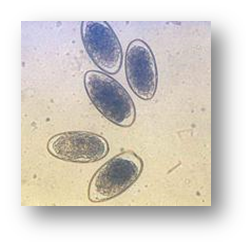 For more information on worming please contact the office on 01763 287744 / office@tyrrellsequine.co.uk