Events
Charity Equine Pub Quiz
We are currently taking entires for our 2018 Charity Equine Pub Quiz. I f you would like to enter a team please contact the office on 01763 287744 / office@tyrrellsequine.co.uk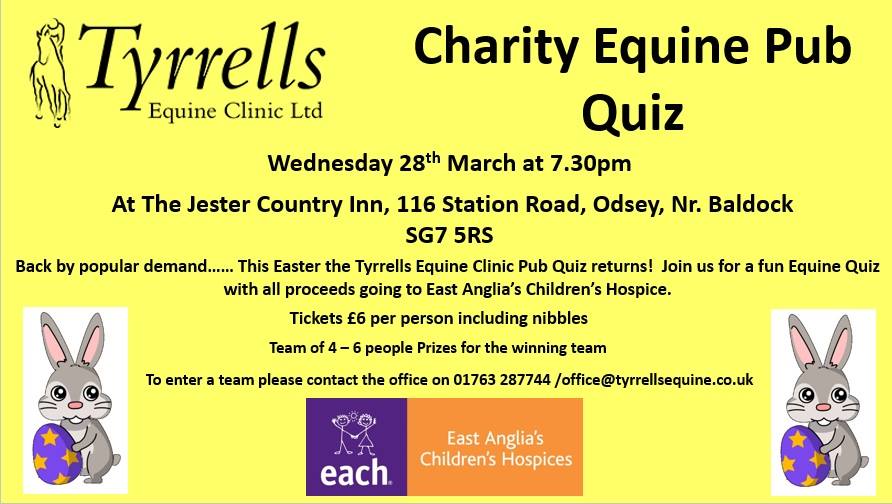 Charity Equine Pub Quiz
Thursday 24th November see the return of our Charity Equine Pub Quiz........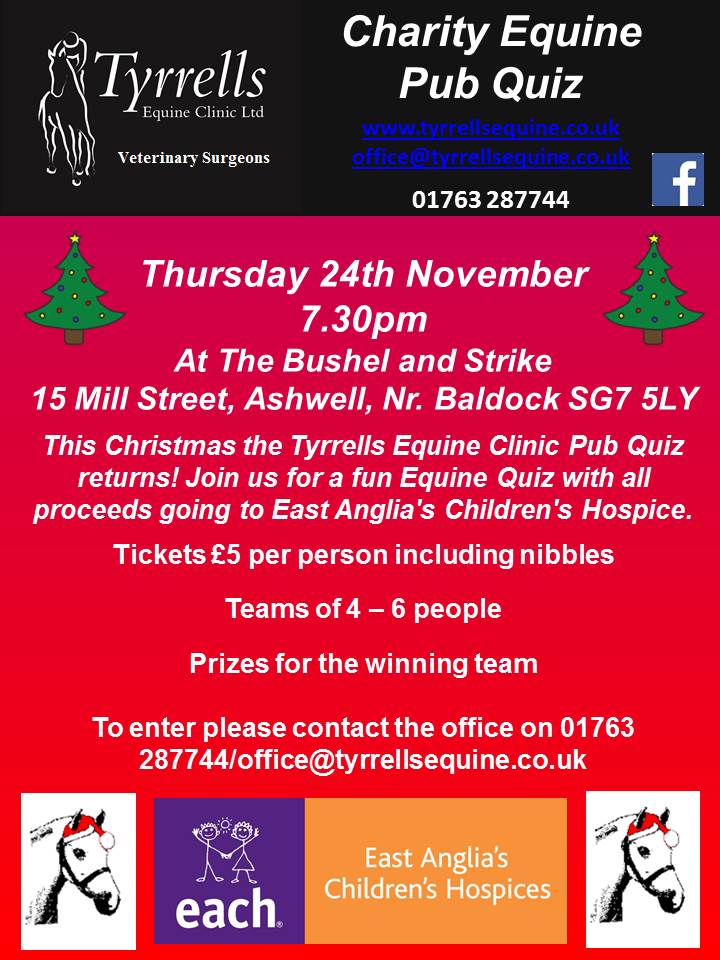 ---
Equine Fayre
On Saturday 14th May 2016 we hosted a charity fun day at our clinic. We enjoyed talks on saddle fitting from Martin Wilkinson, the equine digestive system from Jaime Finch from Dengie as well as demonstrations from our vets. The event raised over £400 for EACH (East Anglia's Children's Hospices). Many thanks to all those who attended. Here are a few pictures from the fun -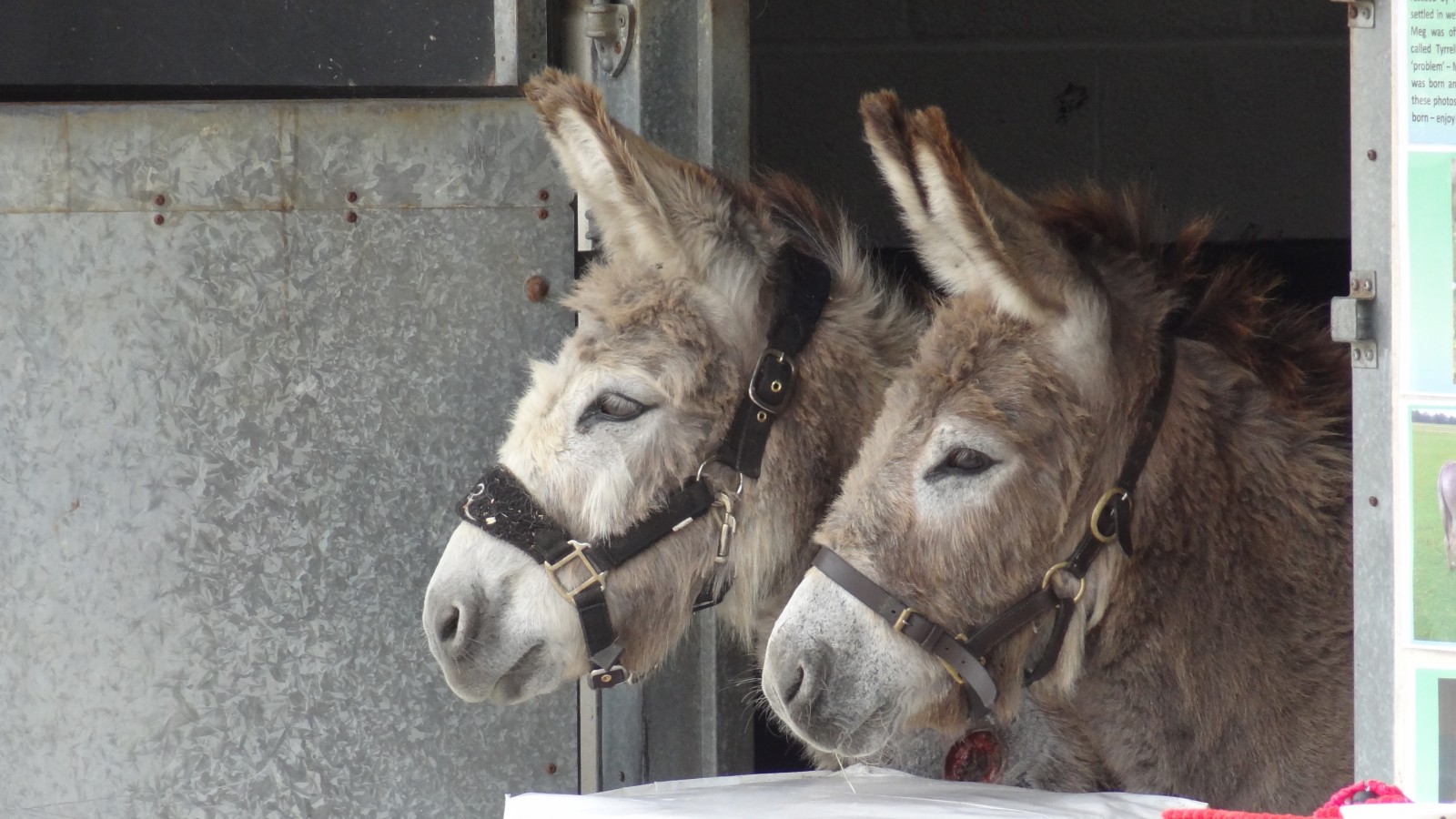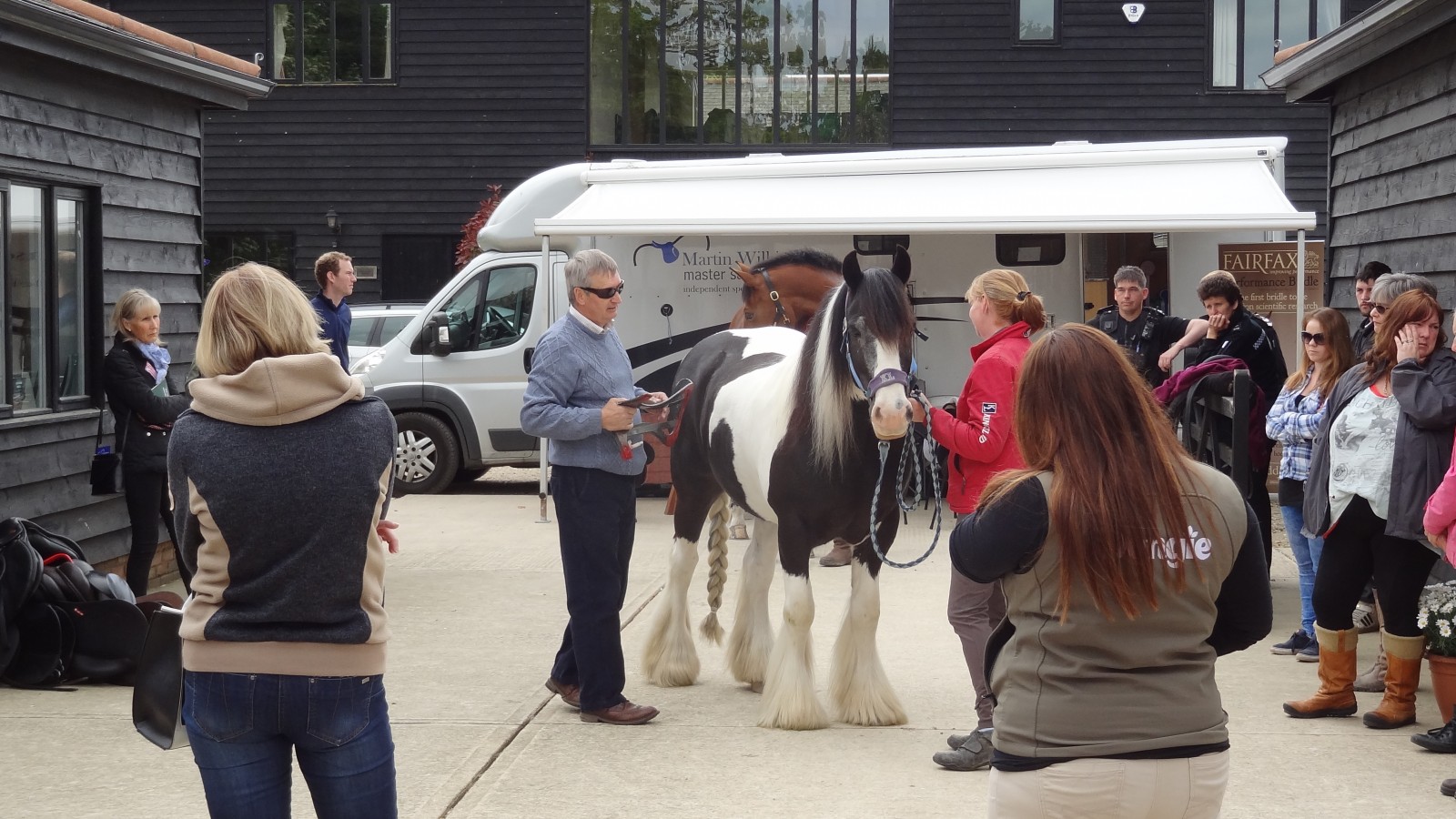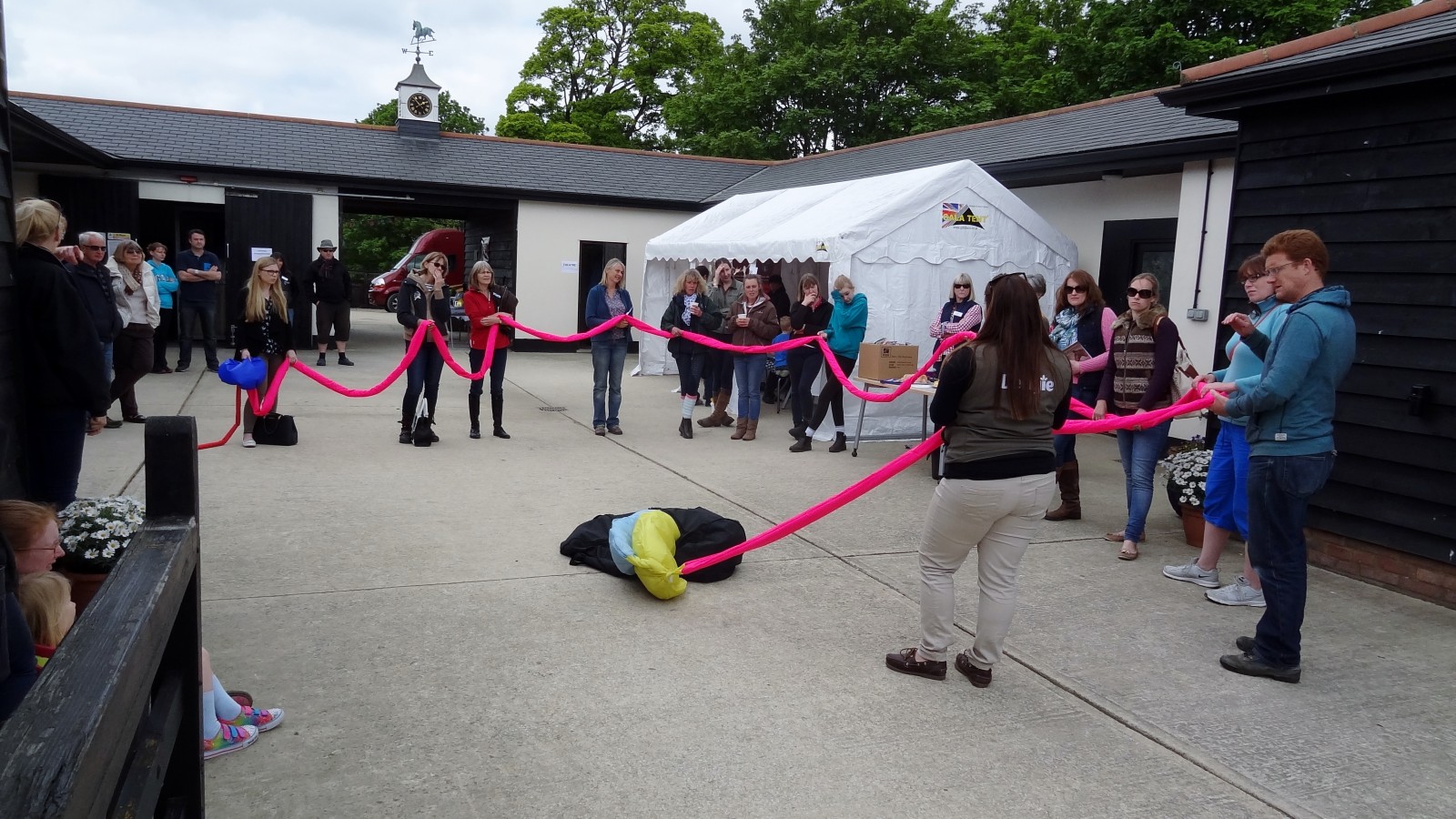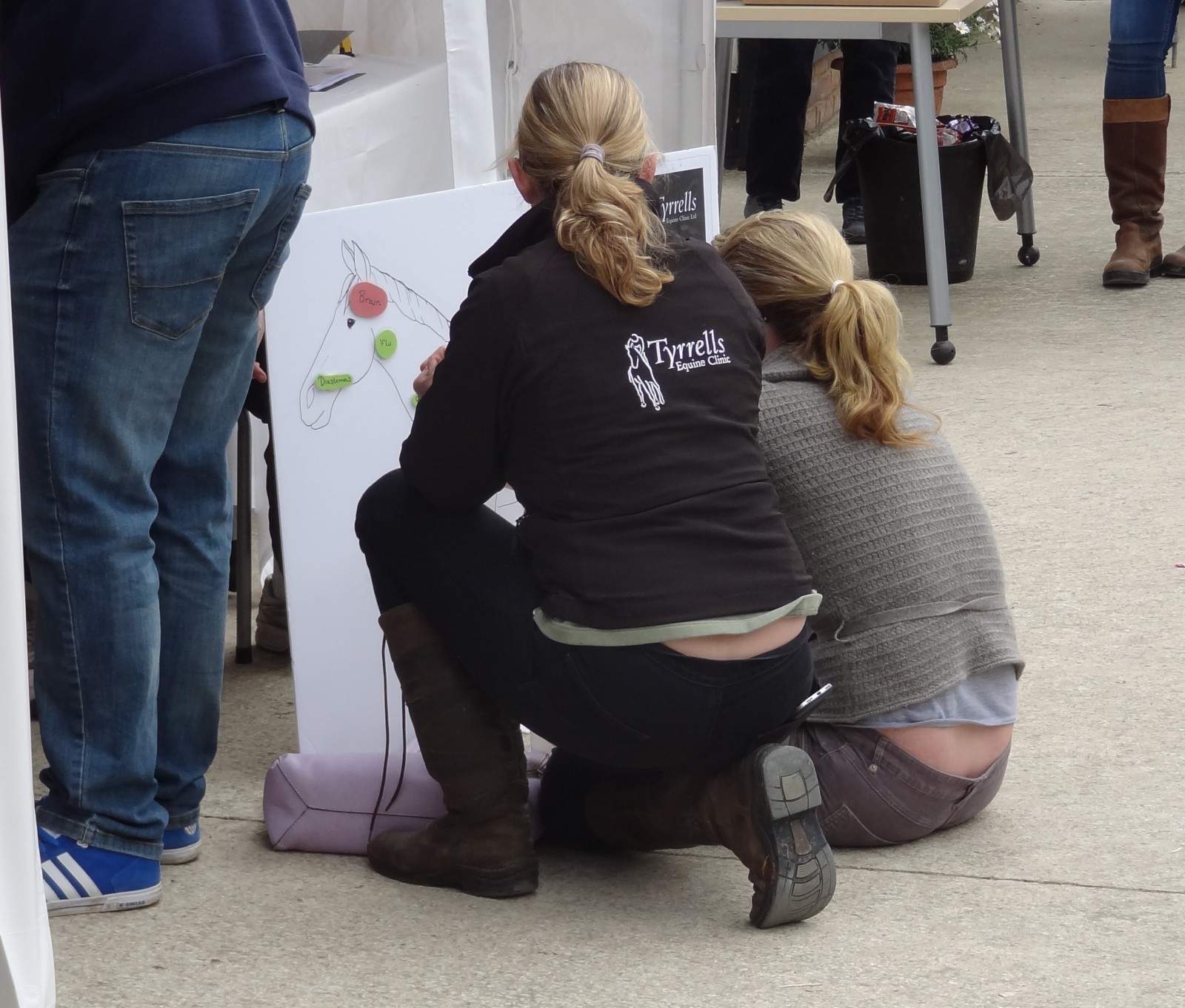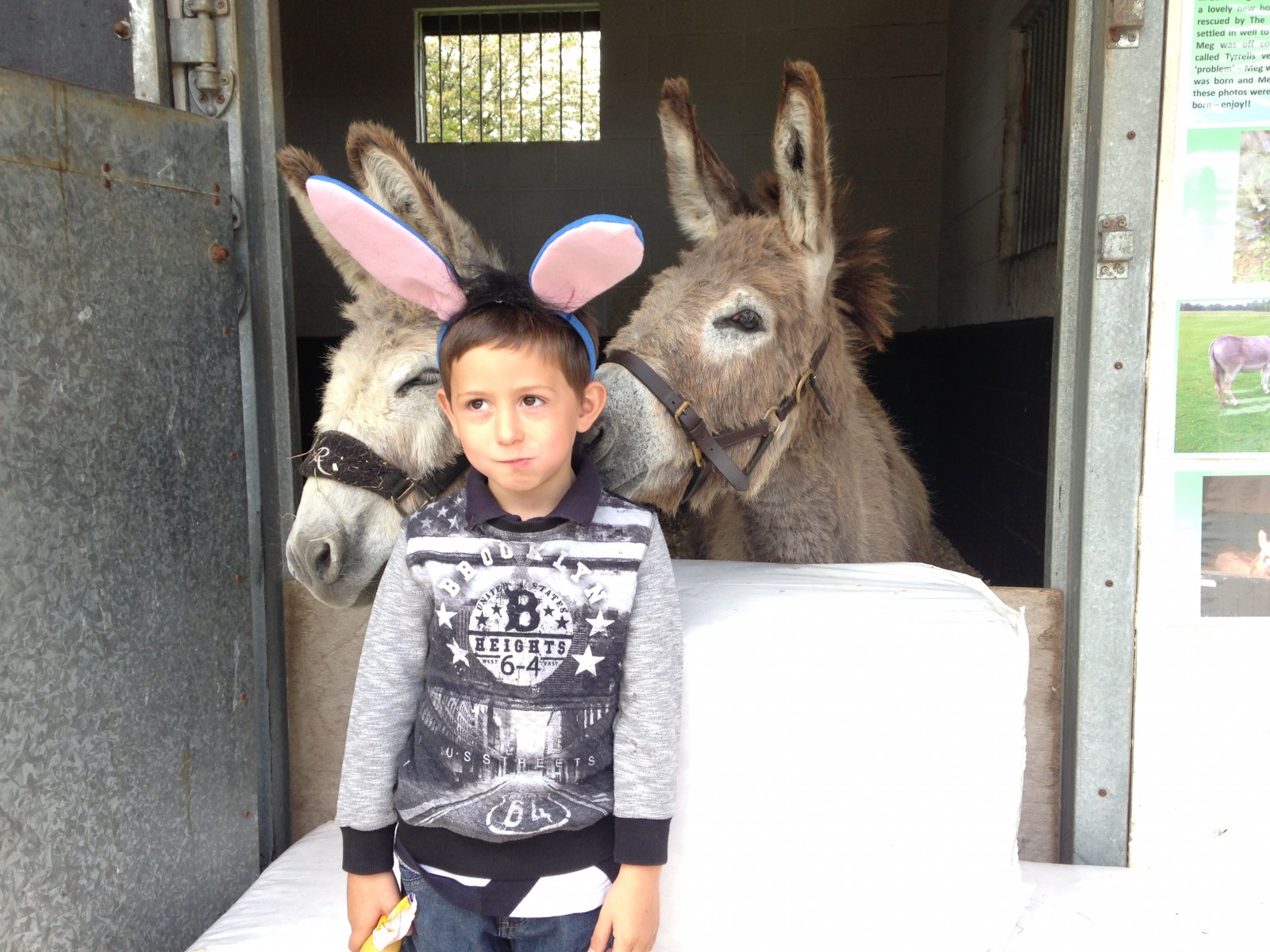 ---
Equine Flu Awareness Month and Vaccintion Amnesty
April 2016 is Equine Flu Awareness Month and as part of this Tyrrells Equine are pleased to be able to offer a Back on Track Vaccination amnesty. The amnesty will allow eligible horses to receive the first 2 vaccines in a course at half price (£19.50 inc.VAT per vaccine instead of £39).
Equine influenza or 'flu is a highly infectious viral disease which affects the respiratory tract. Symptoms include dry, harsh cough, nasal discharge and muscle soreness. 'Flu is a serious disease which can have a prolonged recovery time - in some cases recovery will take up to 6 months and it is recommended that all affected horses be given 6 weeks complete rest following an outbreak. To find out a more about vaccinating for Equine 'Flu and Tetanus see our factsheet.
For full terms and conditions please of the Back on Track Vaccination amnesty please click here. For further information or to book an appointment please contact our office on 01763 287744/ office@tyrrellsequine.co.uk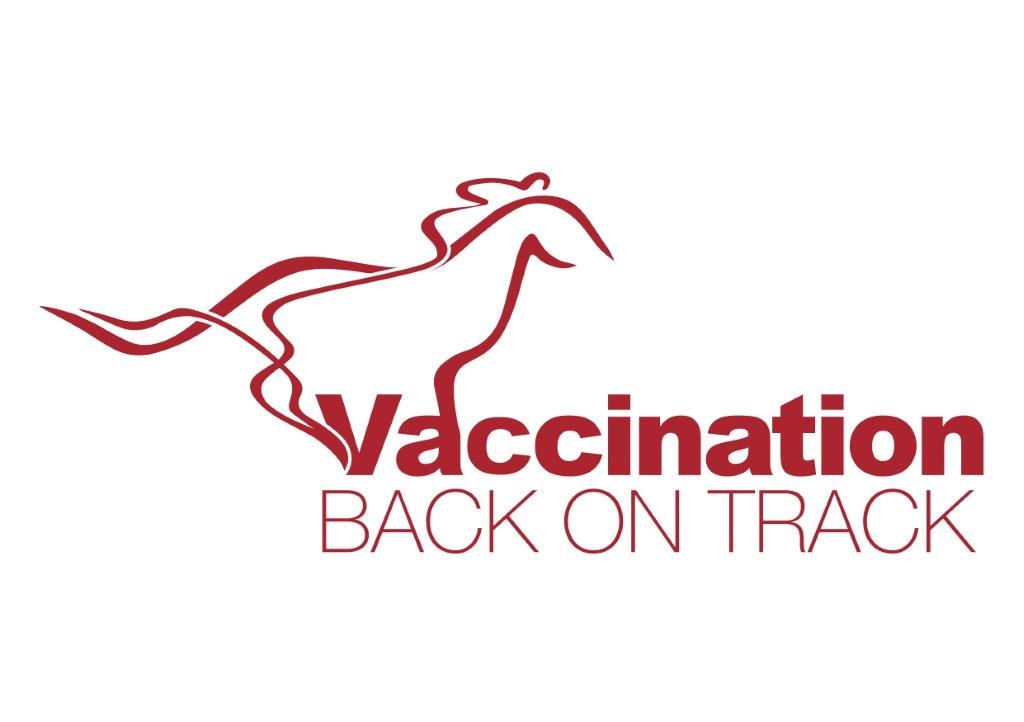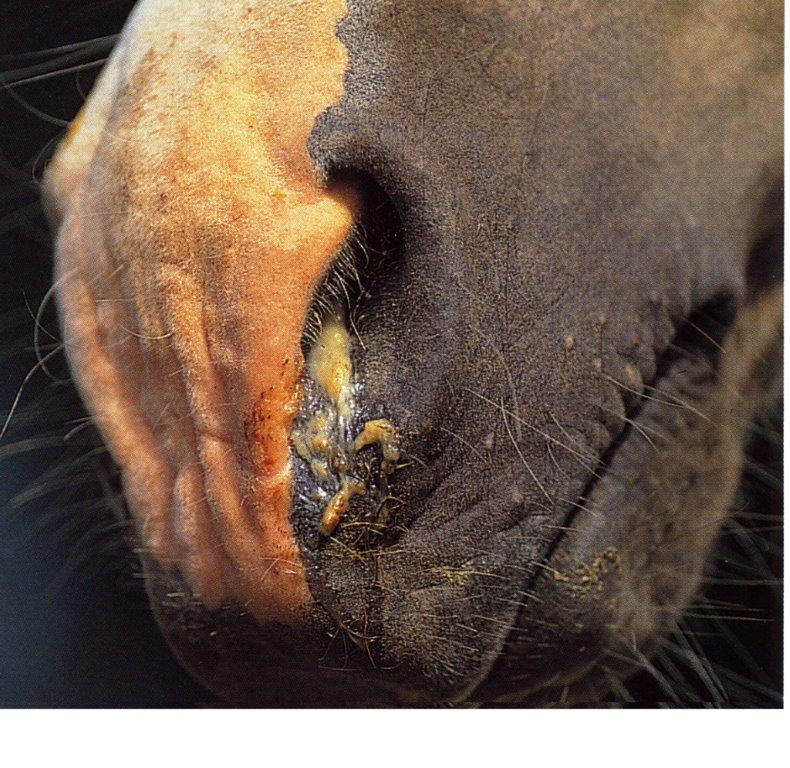 ---
Charity Collection
Throughout January 2016 we will be holding our annual collection for The Gambia Horse and Donkey Trust (GHBT). GHBT is a small charity dedicated to improving welfare of horses and donkeys in Gambia by providing education, veterinary clinics and equipment. We will be collecting pony/cob size headcollars, bits, numnahs, girths, fly masks and fluorescent items. Donations can be bought to the clinic or passed to a member of the Tyrrells team. For more information on the collection please contact the office on 01763 287744 / office@tyrrellsequine.co.uk
http://www.gambiahorseanddonkey.org.uk/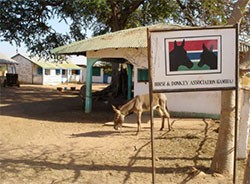 ---
Equine Charity Pub Quiz
Many thanks to all of you who came and supported our charity pub quiz and made it such a success. Held on Thursday the 28th November 2015 at The Bushel and Strike in Ashwell, the evening raised over £750 for East Anglia's Children's Hospices (EACH). Special thanks to those who kindly donated prizes including Stutley Equestrian, Contessa Riding Centre, Spillers Horse Feeds, The Equine Gift Company, Farm & Stable Supplies and The Bushel and Strike.
And finally congratulations to our winning team 'The Knackered Neddies 2'!